Tantra massage course for couples
Tantra massage course is a unique offer for couples, who would wish to explore this wonderful world in their home environment (or in their preferred location). The curriculum of the course is based on Somananda Tantra School program "Art of Touch". It is an intensive program, which consists 2,5 days full of teachings and practice.
Tantra massage is healing and energy based practice opening you to a door of magnificent world of sexuality and spirituality. When mastering the art of touch we can learn how to remove mental blockages, negative emotions, physical tension-all of which we were not even aware existed in us. You can reach deeper intimacy and a better understanding of yourself and your partner. This personal course ensures you more individual approach leaving space for questions and opportunity to discover certain topics more in depth.
You will learn:
* What is Tantra and Tantra Massage
* Human energy structure and its relevance in Tantra Massage
* Learning to move sexual energy with touch and concentration of the mind
* Demonstration and practice of tantric yoni and lingam massage
* How to recognize and manage blockages and purification effects harmoniously
* Important energy points and massage techniques to increase the energy flow and much more
Schedule:
1. Day:
15.00 -19.00 Welcome, introduction and first massage session
19.00 Q&A and conclusion of the day
2. Day
9.00-13.00 Morning session: Yoga, lectures and practice
13.00-15.00 Lunch break
15.00-19.00 Second session of the day
19.00 Q&A and conclusion of the day
3. Day
9.00-13.00 Morning session
13.00-15.00 Lunch break
15.00-19.00 Second session of the day
19.00 Final sharing and conclusion of the course.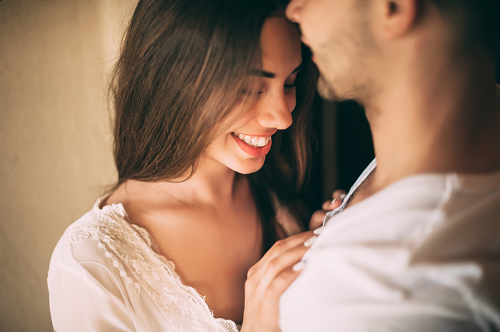 Application:
To register to the course filling up an application form is needed for the purpose of creating a harmonious course and valuing compatibility between applicants and the teacher. The form will be sent to you after you have contacted us.
Important note:
Even though tantra massage offers life-changing experiences and teachings about energy and spirituality, we cannot guarantee any feeling of energy or orgasmic experiences during the course. These experiences depend on individual purity, whether or not blockages exist, karma, astrological influences and more.
There is no explicit sexuality or sexual activity in this training. The teacher will remain professional and have a serious and devoted attitude towards the teachings.
Course fee:
1150 eur
Course fee includes: Theoretical and practical sessions (23h), course material and massage oil
Course fee does not include: venue- if doing it at the couple's home is not wished, I can offer help to find a suitable place.
Travel/accommodation costs of the teacher if the location is more than 30km from Tallinn.